Diem Blog
Meet NFL Star & Cannabis Advocate Ricky Williams At Diem NE Portland On Sunday, March 24
Heisman Trophy winner, NFL star, and cannabis advocate Ricky Williams is visiting Diem Cannabis Dispensary in Northeast Portland, OR on Sunday, March 26, at 12:45pm. The former Dolphins, Saints, and University of Texas running back will be hanging out at Diem for a meet-and-greet within our newly-converted Portland shop.
WHEN: Sunday, March 26 at 12:45PM
WHERE: Diem Cannabis Dispensary, NE Portland: 851 NE Columbia Blvd, Portland, OR 97211
WHAT TO EXPECT: 21+, Meet & Greet, Autographs, Giveaways, 20% Off All Highsman Products and more!
The event – open to guests 21 years and older – will include opportunities for fans and Diem customers to get autographs signed and take photos with Mr. Williams as well as giveaways and special pricing on Ricky's Highsman brand and more! Fans are encouraged to show up early bring their own memorabilia for autographs.
CLICK HERE TO BROWSE HIGHSMAN FLOWER & PRE-ROLLS AT DIEM NE PORTLAND ON SPECIAL NOW
View this post on Instagram
NFL star Ricky Williams signs autographs and greets guests at Diem Cannabis Dispensary in Worcester, MA in January 2023.
"We are beyond excited to host Ricky and the Highsman team at Diem!" said Tyler Gutierrez, Diem's Director of Marketing & PR. "Our customer-base is one of the most diverse and engaged in the state of Oregon, and  we can't wait to welcome such a renowned cannabis advocate, athlete, and human. Ricky was ahead of his time and the first to advocate for cannabis as an alternative medicine in professional sports. The cannabis industry and community owe him a debt of gratitude."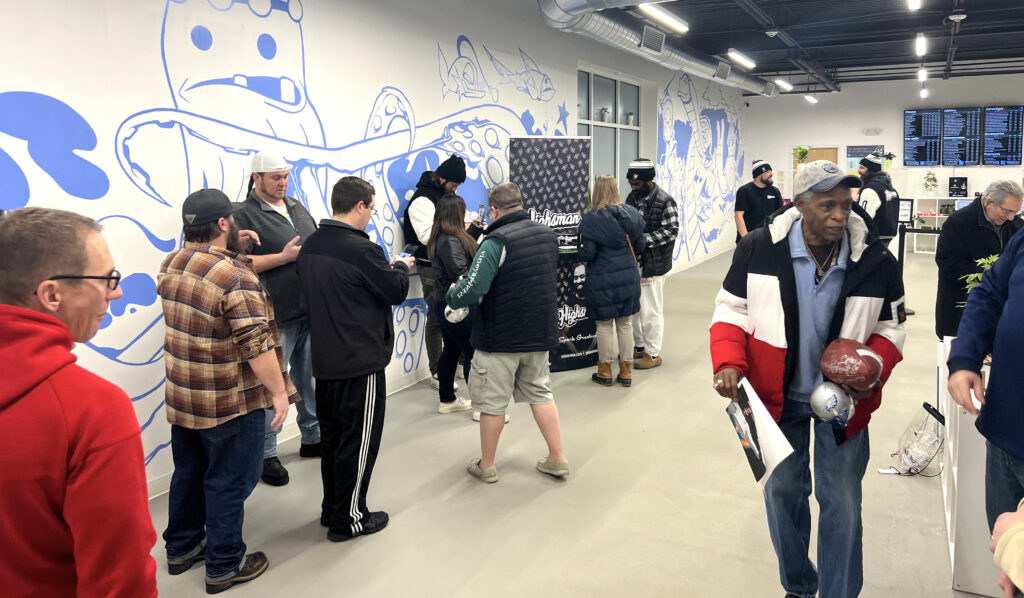 Beyond his stellar on-field achievements, Williams is also known for his progressive stance on cannabis. He went toe-to-toe with the NFL and was suspended five times for violating the league's substance-abuse policy, and missed two seasons due to suspensions. On and off the field, Williams has always been an outspoken advocate of cannabis, which he has shared has helped him cope with mental health. 
Ricky Williams explains why #cannabis is the best medicine in #football: https://t.co/0R1bQ0V4GB RT if you agree with @Rickthelaureate! pic.twitter.com/GPFi3KpRmn

— Weedmaps (@weedmaps) February 9, 2017
Ricky Williams talks about cannabis, football, and recovery in this video tweet from Weedmaps.
Eleven years after his NFL departure, Williams has launched Highsman, a sports-themed cannabis brand that offers a variety of products from flower (weed) to pre-rolls (joints) with familiar sounding strain names like: Cake Paul, Darryl Strawberries, and Markush Mariota.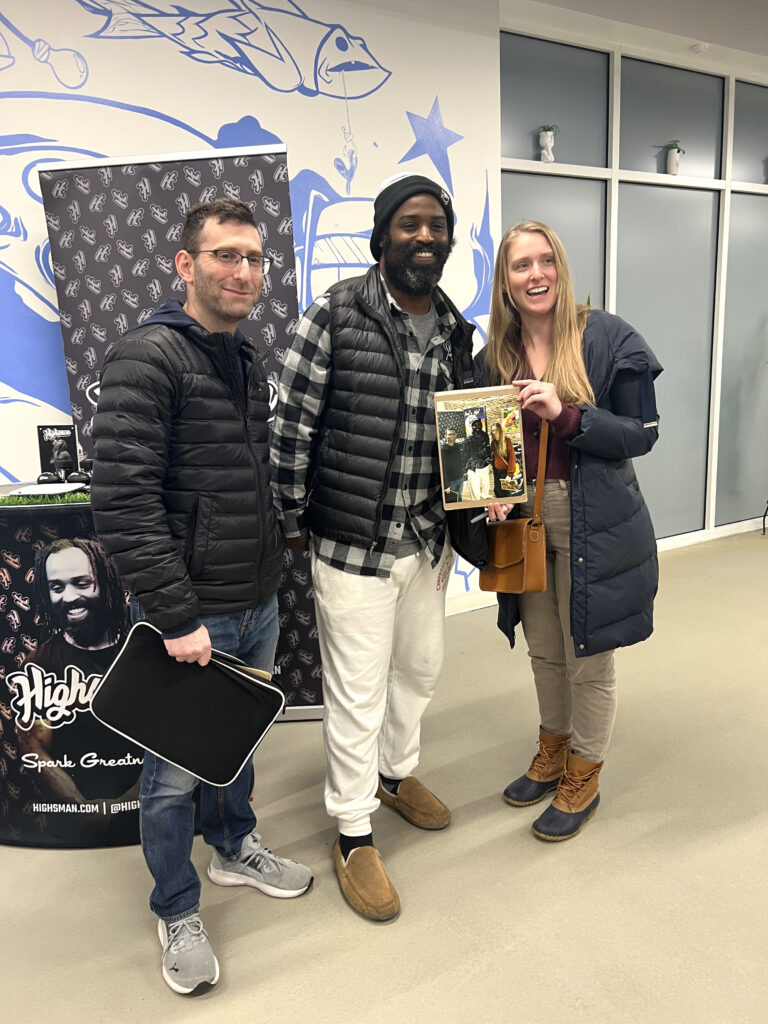 The meet-and-greet event at Diem Cannabis is open to the public. You must be 21 years or older to enter the building per Oregon cannabis retail policy. Diem Cannabis is a bi-coastal cannabis brand with 5 retail locations, cultivation, and delivery across Oregon and Massachusetts. They can be found on the web at hellodiem.com, and embody the following mission statement: 
"We believe cannabis is for everyone. Since our humble beginnings as a family-farm offering hope and relief, we believe in the power of the plant and the cannabis community. We believe that all patients, pets, and consenting adults deserve safe, comfortable, and educated access to the benefits of cannabis and to the industry itself. Please join us in our journey to de-stigmatize and normalize cannabis."